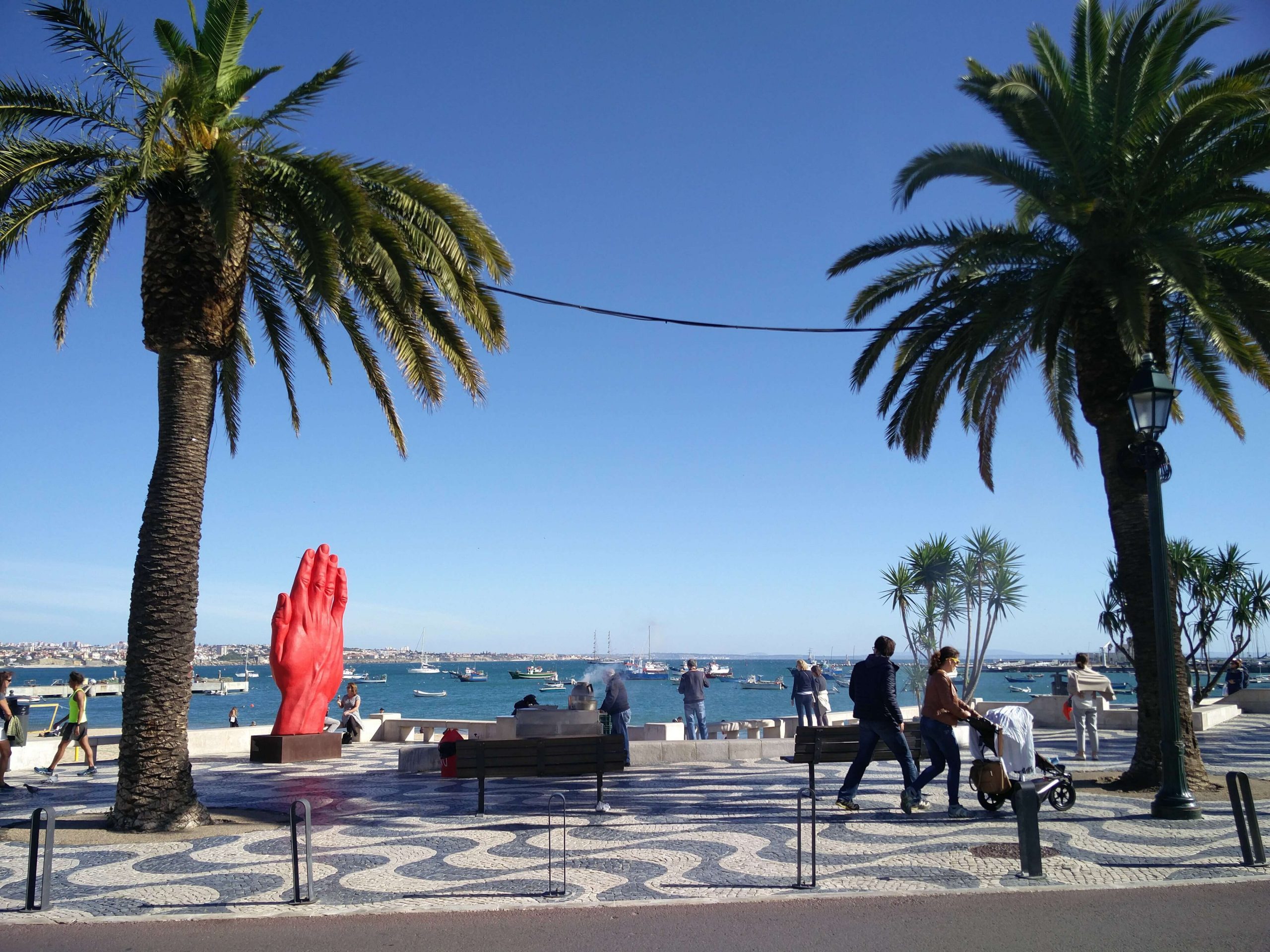 Here is my story in a sentence or two: I'm location independent entrepreneur. Along with my wife and 2-year-old daughter, I manage to live a flexible lifestyle that I chose to have.  This is through working remotely, ongoing investing and saving and optimizing my finances .
So, how do you plan an affordable workation?
We came back almost 2 months ago from a 2-month workation in Portugal. It wasn't exceptionally expensive or super complicated to do.
We decided we will go for it and jumped into the water (The first time was Thailand in the beginning of 2017). Many things came together for us on this trip and I'll mention them one by one here. Your claim can be that you don't have the same opportunities.
While this might be true, it doesn't mean you won't have other opportunities that come together and make it happen.
So, use what you've got, this is a story of how we use what we got.   It all started after we came back from our 2.5 month trip in Thailand. It was such an enjoyable one that we were ready pretty quick to do another trip.
At around summer time of 2017 we thought we should travel again somewhere for a few months in mid-October. Mid-October was when the Jewish high holidays ended, so we are back on normal schedule.
So, the decision was somewhere there. But no actual trigger yet. Then this Airbnb inquiry came in one day in June.
See this. I was still hesitant about this. But that what made us agree to go ahead with our trip.
  Whoot whoot! that's a good start for our workation, $742 are covered for our trip. Then we started thinking where we should go. As Thailand was very successful destination we thought of going to south-east Asia again and travel to Vietnam.
Plans change: Portugal 'yes', Vietnam 'no'
Eventually, we changed our destination to Portugal. Why? The company that my wife is working for are all working remotely and they decided to have a meeting of the whole company in Lisbon starting mid-October.
At first we thought that after that week-long meeting we will go ahead and fly to Vietnam but eventually were thinking. "Yes Portugal is more expensive but we already have one flight ticket paid to go there. So, we will just stay there instead.
So, here again, ~$600 saved! We are only left with buying myself a ticket and since the baby is less than 2 years old the cost of her ticket is minimal. Also, with the company meeting and flight ticket, they also paid for us for a nice apartment in Lisbon for 8 days.
We were about to pay any difference from the cost of a hotel for a single person to a couple with a baby. The company was very kind and paid for the whole 10 days.
So, accommodations were free for that week.
How did we manage to cover even more of our trip expenses?
Let me take you a step back though, as we still had a chance to save even more on our trip.
We knew that our Yurt is booked for Airbnb for 2 weeks. What about the rest of the period we are not there? We decided to look for a short-term rental to our place. That wasn't too hard, we have a Facebook group for short rentals in our area and after speaking with 20 or so people we found a nice couple who was willing to rent the place for one month and 10 days (exactly until the day we are back).
That was another $1200 total (give or take as the amount is in Israeli Shekels, so depends on the exchange rate). ALSO, they paid the electricity bills, water and internet connection. So, we also covered those expenses.   So, what we had so far that was paid: 1 airplane ticket paid – ~$600 2 weeks of Airbnb – $742 1 month and 10 days rent – ~$1200 Total: ~$2542 paid
The next 10 days – Walking to Rota Vicentina
Let me fast forward to the time after my wife's company meeting in Lisbon.
After those 8 days where my wife spent most of her time with the other employees and I was with the baby most of the time, we planned to go on a trekking trip in the backyard of Portugal.
We planned walking a trail called: Rota Vicentina. This trail has two parts where the one that we chose goes along small villages and rural area in the southwest of Portugal. The whole trail is 230KM long.
We walked about 64 kilometers of it. Though the partnering companies of the trail charge high prices per night, we decided we will do it the local way.
We carried a tent and sleeping bags with us and played it by ear. Some of the nights we slept in a tent and some in various Airbnbs in small towns.
Though officially it's forbidden to pitch a tent outside as the whole land in the area is considered private, when you go into a village and ask someone where you can pitch a tent, there was always someplace to pitch it.
So, every night according to our sleeping options and energies we decided if this would worth the hassle (meaning pitching a tent and cooking for ourselves) or we prefer to be in a more "proper" place for the night.
We used local grocery stores and didn't eat in restaurants too often. We also had a stove so we also cooked for ourselves several times. This is when we started:
And somewhere along the way:
And here it is on Video: At the end of this post, I added a table with where we spent aech night and how much it cost. The nights we were on the Rota Vicentina are colored in blue.
25 nights for 348 Euros
This title says it all. So, how did we get such a good deal? We used Love Home Swap and paid with our points. We got a sea-view 3 bedroom huge apartment (we could host another 6 people there with us ). Still, I don't feel comfortable to blindly praise Love home Swap though.
I admit we didn't expect to get a such a good deal using their website. If you'd like to read the whole story of what happened and why I think their customer service is awful, here is the post I wrote on Facebook.
Extremely not happy! I hope that they will change their policy in one of these days, and this is my small contribution for that to happen. Bringing you this story. Now, on Love home Swap you don't have to swap your place with somebody when you are on vacation. Though it's the main way to go for a vacation using their system, there is also an option to pay with points.
On the plan that we bought unintentionally we got 2500 points we could have used. After looking for a while as points deals are not as popular we got approved for an amazing apartment in Cascais which is a vacation town 40 minutes on the train from Lisbon.
The points costs: 100 points a night. So, they lasted for 25 nights. There were apartments for 50 points and there were apartments for 150+ per nights.
So, it really depends what kind of a place you are able to find paying with these points. This is Cascais Marina area: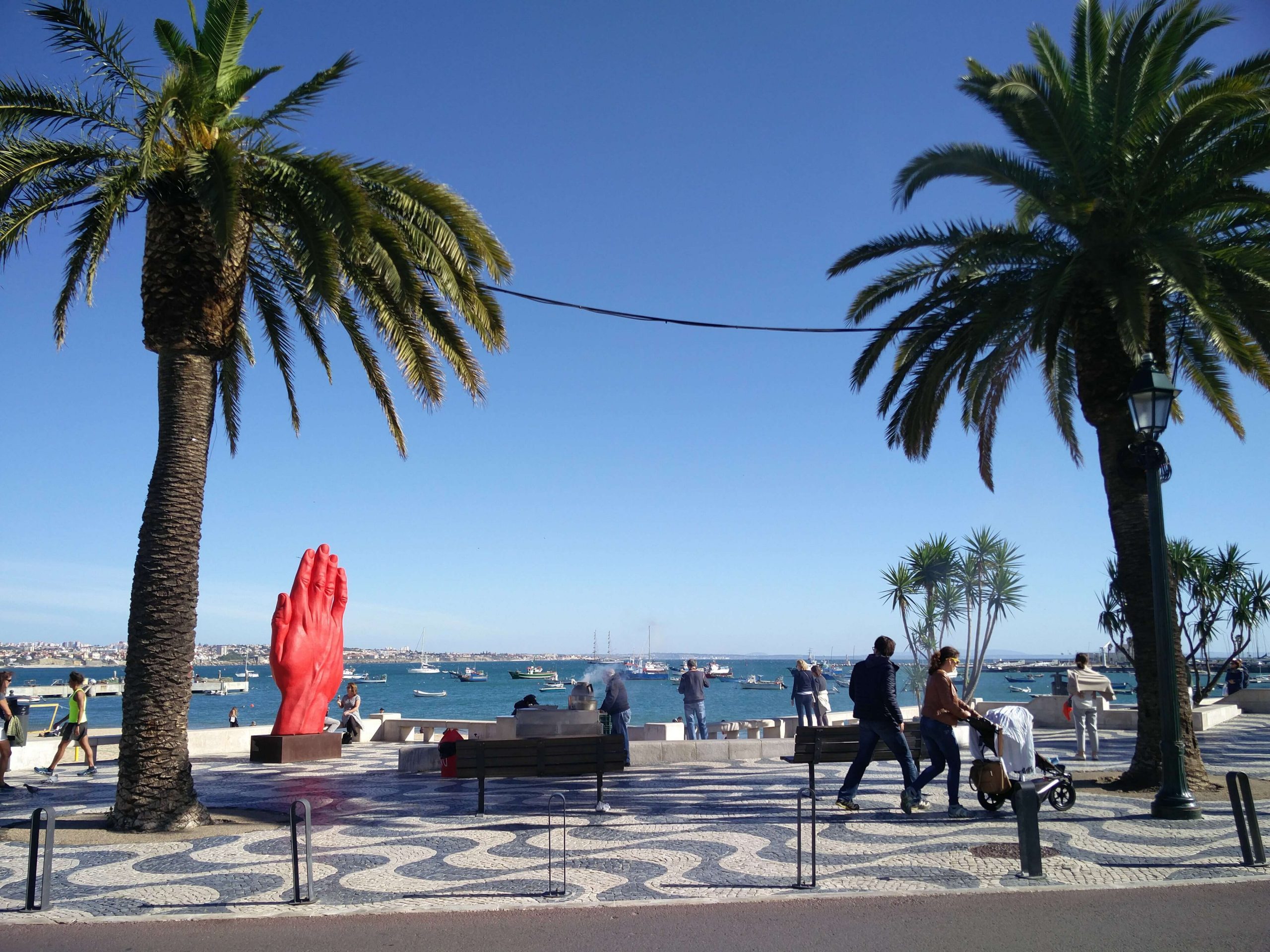 And this is the view from the apartment we stayed in.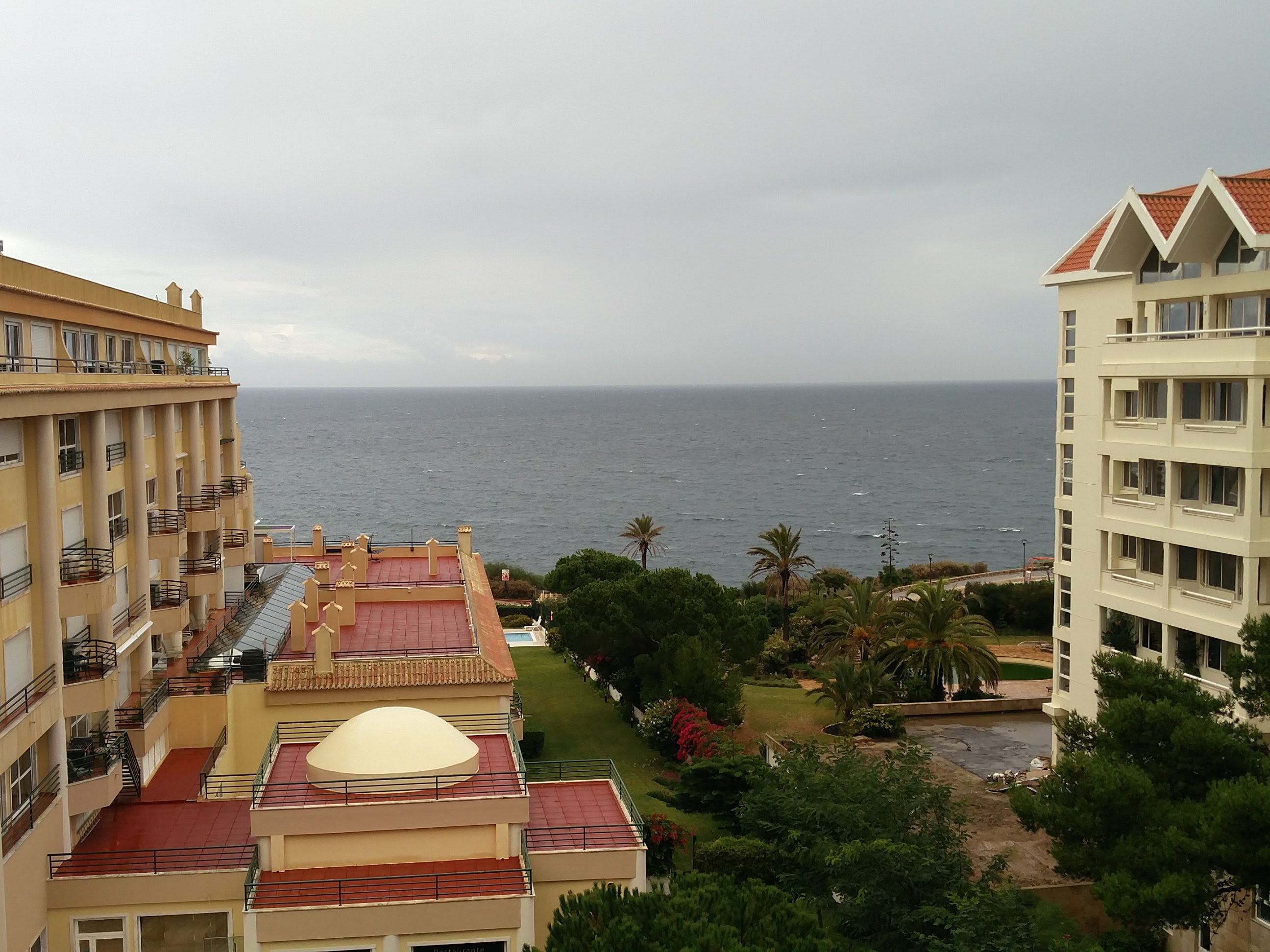 That even included housekeeping service 2 times a week! After we came back I spoke with Love Home Swap trying to understand if anyone can get 2500 when signing up for their paid account.
I was told this was a promotion and now they are giving 1000 points for their yearly subscription. It's not as good as 2500 of course but in some places paying 348 Euros for 10 night (100 points a night) is still a really good deal.
More Free nights
If you'd look at the table of nights where we stayed you'd notice that we had a few free nights in between the 25 nights we stayed in Cascais in that great apartment. Those free nights were also unexpected.
My Wife's company rented an Airbnb for a month and then decided to rent another apartment for a longer term in Lisbon, so there were a few days on that apartment on Airbnb. So, we decided to have another visit in Lisbon and use those free nights.
Summary and what you should take from that
This is the full detail of our stay in Portugal: That's the overall spending for accommodations in our 56 night trip to Portugal.
Adding it all together were at an average of 13.85 USD a night for two people and a baby.
| | | | | | | | |
| --- | --- | --- | --- | --- | --- | --- | --- |
| Dates | Where | Total cost (ILS) | Total cost (USD) | # of night we stayed | Evarage per night (ILS) | Average per night (USD) | Comment |
| 15-23/10 | Lisbon | Free | Free | 8 | 0 | 0 | Wife's company covered |
| 23-24/10 | Santiago Do Cacem | 166.85 | 47.67142857 | 1 | 166.85 | 47.67142857 | Airbnb |
| 24-25/10 | Payol | Free | Free | 1 | 0 | 0 | Camping |
| 25-26/10 | Vale seco – Cmpo verde | 52.5 | 15 | 1 | 52.5 | 15 | Camping |
| 26-27/10 | Sao Luis | Free | Free | 1 | 0 | 0 | Camping |
| 27-29/10 | Sao Luis | 344.31 | 98.37428571 | 2 | 172.155 | 49.18714286 | Airbnb |
| 29-30/10 | Carrapateira | 82.4 | 23.54285714 | 1 | 82.4 | 23.54285714 | Hostel |
| 30-31/10 | Vila Do bispo | 123.6 | 35.31428571 | 1 | 123.6 | 35.31428571 | Airbnb |
| 31/10-2/11 | Lagos | 227.71 | 65.06 | 2 | 113.855 | 32.53 | Airbnb |
| 2/11-16/11 | Cascais | 802.9056 | 229.4016 | 14 | 57.3504 | 16.38582857 | Love Home Swap |
| 16/11-20/11 | Lisbon | Free | Free | 4 | 0 | 0 | Wife's company covered |
| 20/11-1/12 | Cascais | 630.8544 | 180.2441143 | 11 | 57.3504 | 16.38582857 | Love Home Swap |
| 22/11-26/11 | Porto | | Free | 4 | | Free | Porto Entrepreneurs event |
| 1/12-10/12 | Mont. Estril | 479.12 | 136.8914286 | 9 | 53.23555556 | 15.21015873 | Airbnb |
| Total | | 2910.25 | 831.5 | 60 | 48.50416667 | 13.85833333 | <- Average per night (USD) |
(Blue – nights we spent walking the Rota Vicentina trail) As you can see:
We had a total of 14 nights that were free for us.
We had an amazing Deal with Love Home Swap. This accounted for almost half of our trip and kept the costs low.
The total sleeping cost was $831.5
Summary of our expense and income
This is the total of our trip. I added in our transportation expenses (Uber rides, Buses and car rental)
| | |
| --- | --- |
| Expenses (USD) | |
| Flights | 1201.18 |
| accommodations | 831.5 |
| Uber cars | 166.28 |
| Car rental | 18.64 |
| Buses | 26.6 |
| Total expenses | 2244.2 |
| Income (USD) | |
| Renting our place on Airbnb | 724 |
| Rest of 41 days rented | 1200 |
| 1 flight ticket | 600 |
| Total Income (USD) | 2524 |
| Net (USD) | 279.8 |
What about the rest of the $ 279.8? There are two expenses that I didn't track carefully enough. These are local metro rides and food expenses.
Taking into account that food is an expense that you need to do anyway (and food in Israel is more expensive than in Portugal) and that metro rides are the equivalent of spending gas of driving our own car in Israel, this trip was very (very!) affordable.
What should you take from this post?
Yes, I know some people will say that they don't have all these opportunities happening to them. They don't work remotely, they don't have yearly meetings of their company somewhere, etc.
So, you are right but only to some extent. Here is why: This post is about opportunities. You might not get all the opportunities we had but you might get some of them.
Anyone can sign up for a yearly subscription with Love Home Swap as an example. Also, I did say before, building the lifestyle you want for yourself should be VERY intentional.
You can pursue to live the way you'd like your life to be and have more and more opportunities as time goes by. Good luck!