Here is my monthly report of our personal net worth progress for November 2022 and other financial & personal updates.
If you'd also like to see how much you are worth the way I do, I created this tool, especially for my readers. You can get it here.
Also, if you'd like to read the previous report to get the flow of things, you can check it here – October 2022 personal net worth update. Here are all the previous reports.
If you don't know what the net worth definition is, check it here.
Networth
Our net worth change in November was 0.079%
This is the 3rd month in a row that the net worth is on the positive side.
Is this the beginning of a change in trend?
At least concerning our assets, it seems like it is. I can't foresee the future, but we are well diversified among different assets, so I'm happy about that, as it gives us some protection.
Our stock portfolio dropped a bit, but our solid investments went up. So, it evened when calculating it all together.
Crypto coins dropped more if you follow the market. When writing this BTC = ~17000 USD. Last month when I did the calculation of our net worth it was around 20K.
Last month I mentioned we are dealing with family issues and I'll update you soon on this. So, here it is.
We have a new member on our family, a beautiful baby girl. She was born pretty small so still at the hospital but doing well.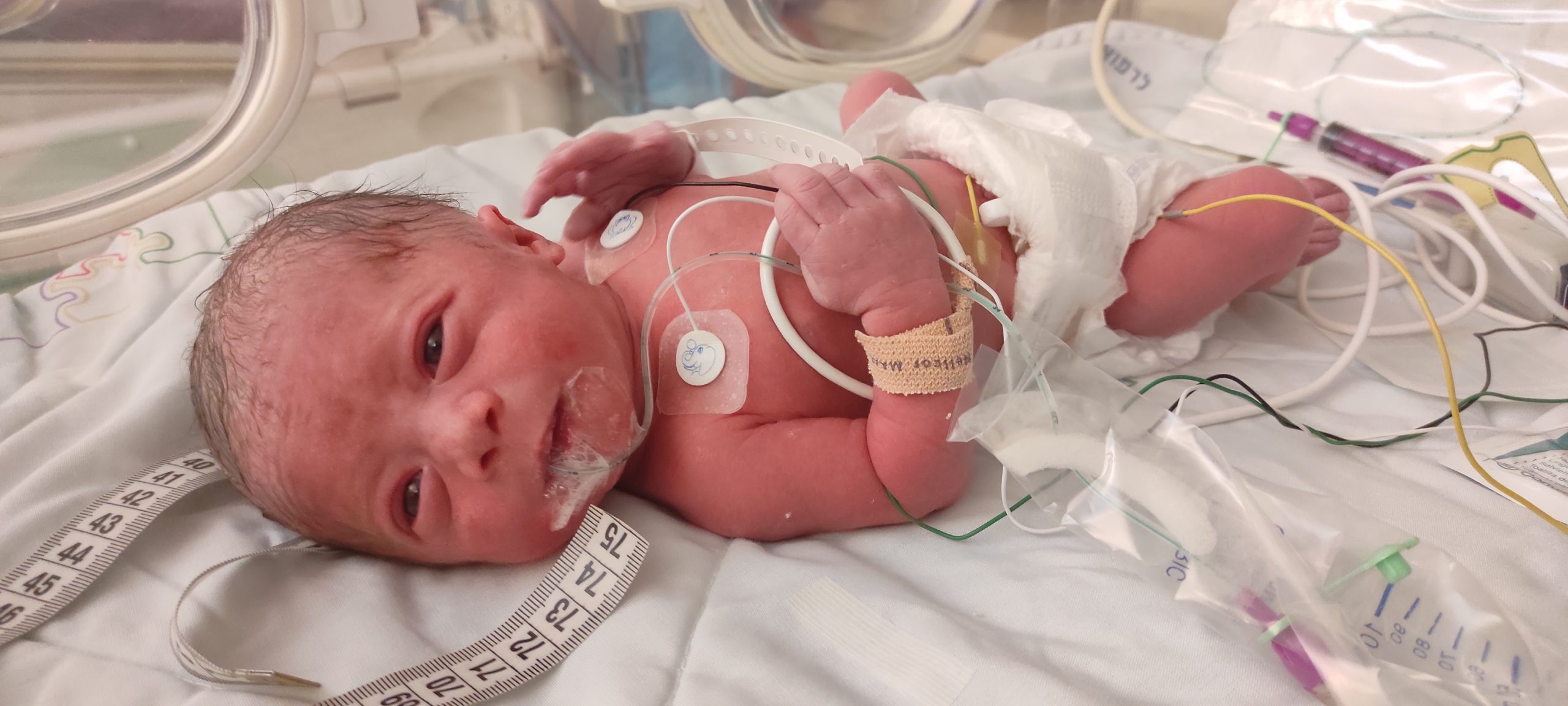 My wife is still looking for a job. Once the maternity leave is finished she's back in the job market. So, if you are looking for an operation manager, please get in touch. She is looking for a 100% remote role.
Digital Assets
We've been testing different offers for the users of the new website I bought. But they don't convert well. So we changed the strategy and focus on 2 things:
Temporarily adding ads.

Initiate conversations with users, to understand what they want.
I see a lot of opportunities on that one, to grow and monetize it.
Here is what I did when I bought it: 
Added Ezoic

as the ad network instead of Adsense.

Created a staging version so we can develop it further safely.

Added some affiliate offers for Canva (which didn't work well).

Build a development roadmap for the next few months.

Installed a chat option, so I can get in touch with the users, and see what they want.
Then the in the last month I focused on the following:
Added more offers (still not working well)

Mass send emails to our users to initiate conversations.


Built a membership program we are about to launch.
It's a big project, and I enjoy doing it and growing it.
With my other website which was hit by a recent google update, the traffic declined, however, it's now stabilized. I'm working with an SEO consultant to fix this and hope it will recover. it's still making ~$1000/month.
So, overall I'm holding 2 websites now.
Anyway, if you have an abandoned website with the traffic you'd like to sell please reach out.
Podcast
I recently had the opportunity to be a guest on the Money Seed Podcasts with host Gabor Sztvorecz. During our conversation, we discussed my approach to investing in a diverse range of asset classes.

I also shared how I've embraced the digital nomad lifestyle and how it has impacted my investment strategy.

I was also a guest on Maya Middlemiss podcast show The Future is Freelance  We spoke about finances, long-term planning and investments. All these and more are on the podcast.

New Workshop
I see a lot of interest in digital nomads in buying and operating niche websites. So, I'm going to teach a live workshop on the topic: Fulfilling Your Passion: How to Buy and invest in a Niche Website?
It's only 19 USD to join and even if you can't make it, you'll get the recording afterwards.
Why the price is so low?
I'm interested to build an online course on the topic, and this workshop is a pilot to see what resonates more and which content I should focus on. If you join the workshop once the course is done you'll get it for free.

That's it for this month.