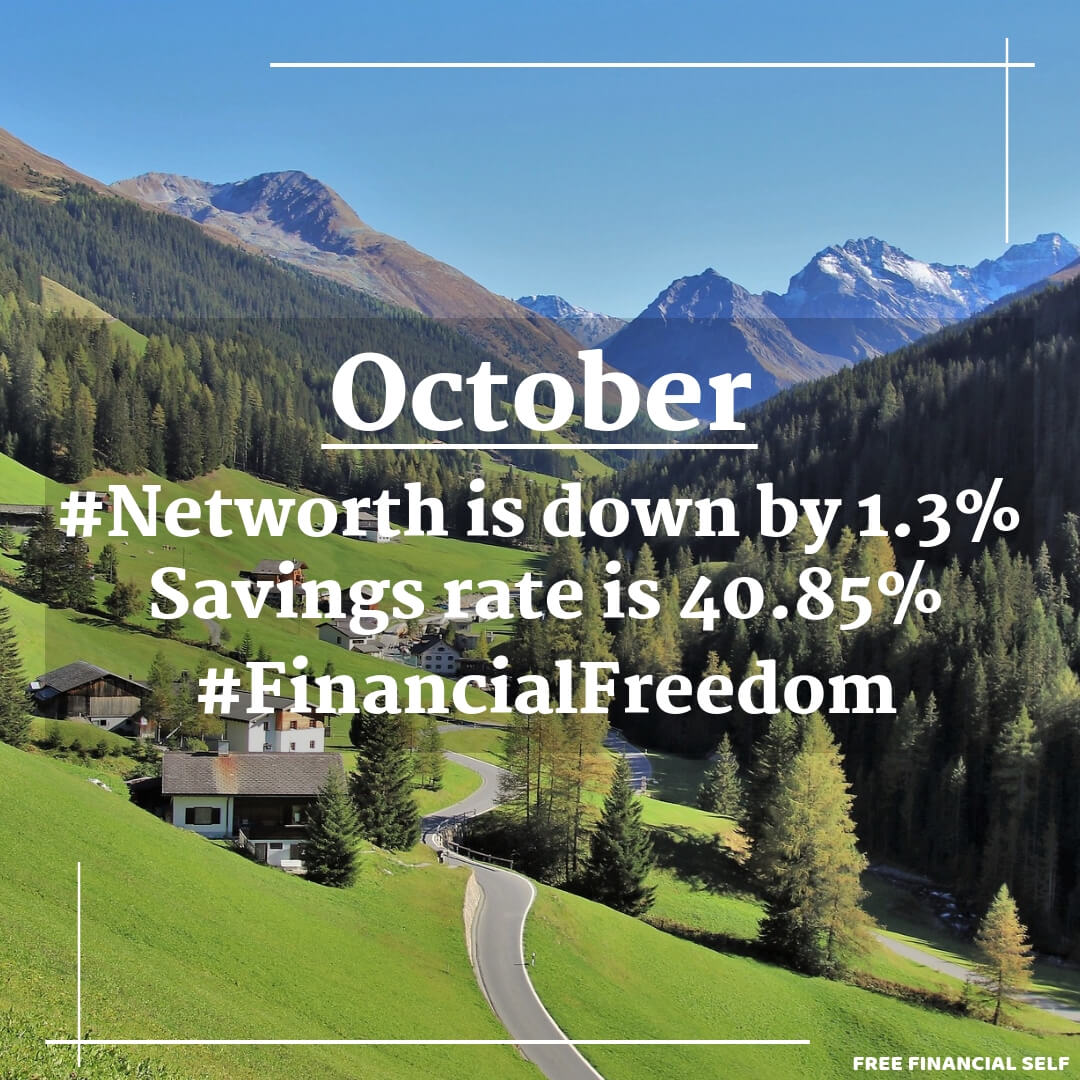 Here is my monthly post of our personal net worth progress for October 2018.
I'm sharing this to show how important it is to track your net worth and seeing the progress.
This is what I also expect and advise my clients. From tracking, you can learn of what works and what you should change in your finances.
This month our personal net worth was down by -1.3 %.
I had a feeling this month will not be great. Portfolios kept slashing and going down, so as our personal net worth. but if you read any of my personal net worth previous reports, I'm not worried. Got plenty of time for the portfolio to go up at the age of 39. Obviously the older you get you'd like to start shifting your portfolio to less volatile assets. I'm not there yet of course. 
Envestio started this month paying its dividends. It's still small amounts but it's 4 times more return than September. How cool is that?! And just thinking of those amounts compounding really feels great.
Envestio even had a project this month that paid 23.5% if you invested within 2 days in it (afterward it went down to "only" 22%). I had to skip this one as I had no money in my Envestio account. 
If you do decide to join Envestio through my link, you'll get an extra 5 € bonus + 0.5% cash back for the next 270 days after you invest
I started calculating my savings rate on a monthly basis.
Why is this important?
Because the higher your savings rate is the sooner you can retire on the same lifestyle level you are at right now.  As I don't see my lifestyle change tremendously (nor I want to), I know that my savings rate really reflects when I can be financially independent.
Here is a wonderful post from Mr. Money Mustache comparing savings rate and how long it will take you to retire.
So far I have two calculations I've made. Last month (September) we reached 53.7% of savings rate and this month it's 40.85% .
Because savings rate is so crucial to early retirement, I'd like to optimize it to the maximum. So, I did the following things this month:
I tried negotiating my bank loans interests rates. They are already pretty low (1.5- 2.3%), but it never hurts to try and lower them even more. It didn't work though. Apparently, at least in my bank, lawyers and accountants get the lowest interest rates (1.5%), but I'm neither of those and I figured out it's not worth to go to school for 4 more years only for that.

Something that did work, is lowering our internet bill fees. It's about ~$3/month for one year (~$32-$33 total), but not bad for a 5-minute phone call. I hope by the time this offer will end the rates will drop even more.

I moved to a new life insurance company cutting our payments to almost half for the same coverage. That's $145 of yearly savings.

I canceled one of my health insurances. For a few years, I've had a double coverage. Not anymore! That's a saving of about $390/year.

I just discovered that my credit card started charging me monthly fees. I never paid credit card monthly fees and I don't intend to start doing so. More news on this next month. Let's see. I'll negotiate.
Let's dive into the details of my personal net worth
OUR PERSONAL NET WORTH ANALYSIS
Loans: As I mentioned last month I was renegotiating my interest rates and this month I saw that I can't get any lower than the rates I have with the bank. There is one more option I'm trying to get better loans through my IRA broker. Let's see.
US & Israeli Stock portfolio: Last month was a bloodshed in that front. Did I panic and sold the whole portfolio. Hell No! I'm there for the long run.
US real estate: I got a message that some of the portfolio was sold and we suppose to get the money in October. It didn't happen. I hope it will happen this month and see the money in the bank.
Bitcoin: The amount stayed about that same in last month. My Hashflare Mining is not profitable anymore.
The plan for the next couple of months is looking for more real estate investment to have a constant cash flow from that. I'm having a meeting about it this week, so I hope to give you some news on that front next month.
PERSONAL LIFESTYLE AND PROFESSIONAL LIFE UPDATE
Podcast Interview: I was a guest at the financial independence Europe podcast. It was a fun conversation. Check it out
Reading: I've been reading a lot in the past few months and today I reached my Goodreads goal for 2018!

Shlomo
has completed their goal of reading 12 books in 2018!
My goal was to read 12 books and I did it almost two months earlier. I invite you to follow my Goodreads profile and read along with me. I'd love to share ideas.
The last book was "Unconditional Parenting: Moving from Rewards and Punishments to Love and Reason" by Alfie Kohn. It was a tough one to read as it's very academic, but its message is crucial. As a parent, that book made me think, a lot.
Here is what I read so far and tracked on Goodreads. Hope you join me!
I invite you to follow my Goodreads profile and read along with me. I'd love to share ideas.
Traveling: AND….last but not least. Sri Lanka is still on for our next workation destination! Here are some more pictures to get you in the vibe!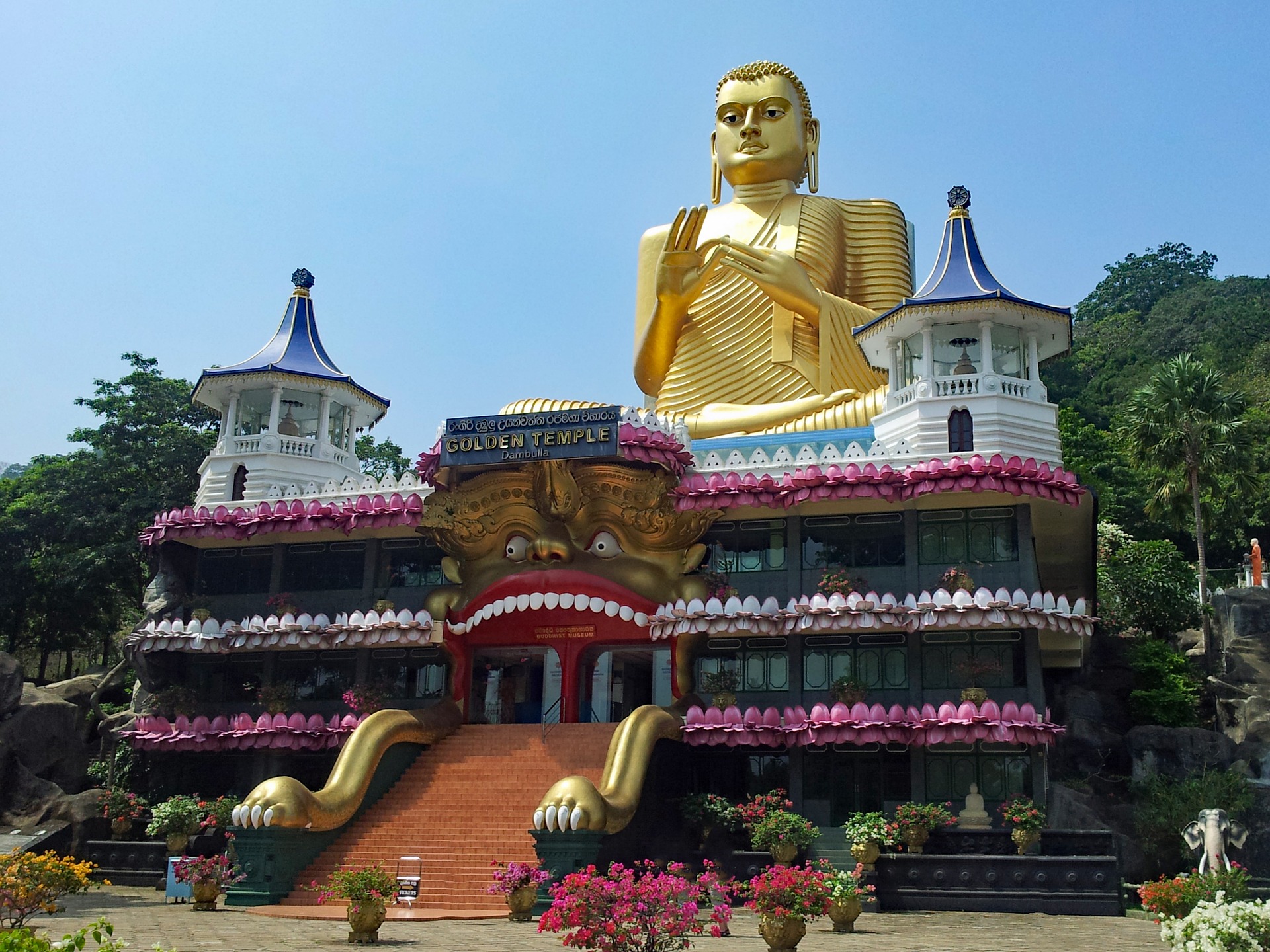 NOW OVER TO YOU
Do you track your personal net worth? What insights did you get this month? Add it in the comments.