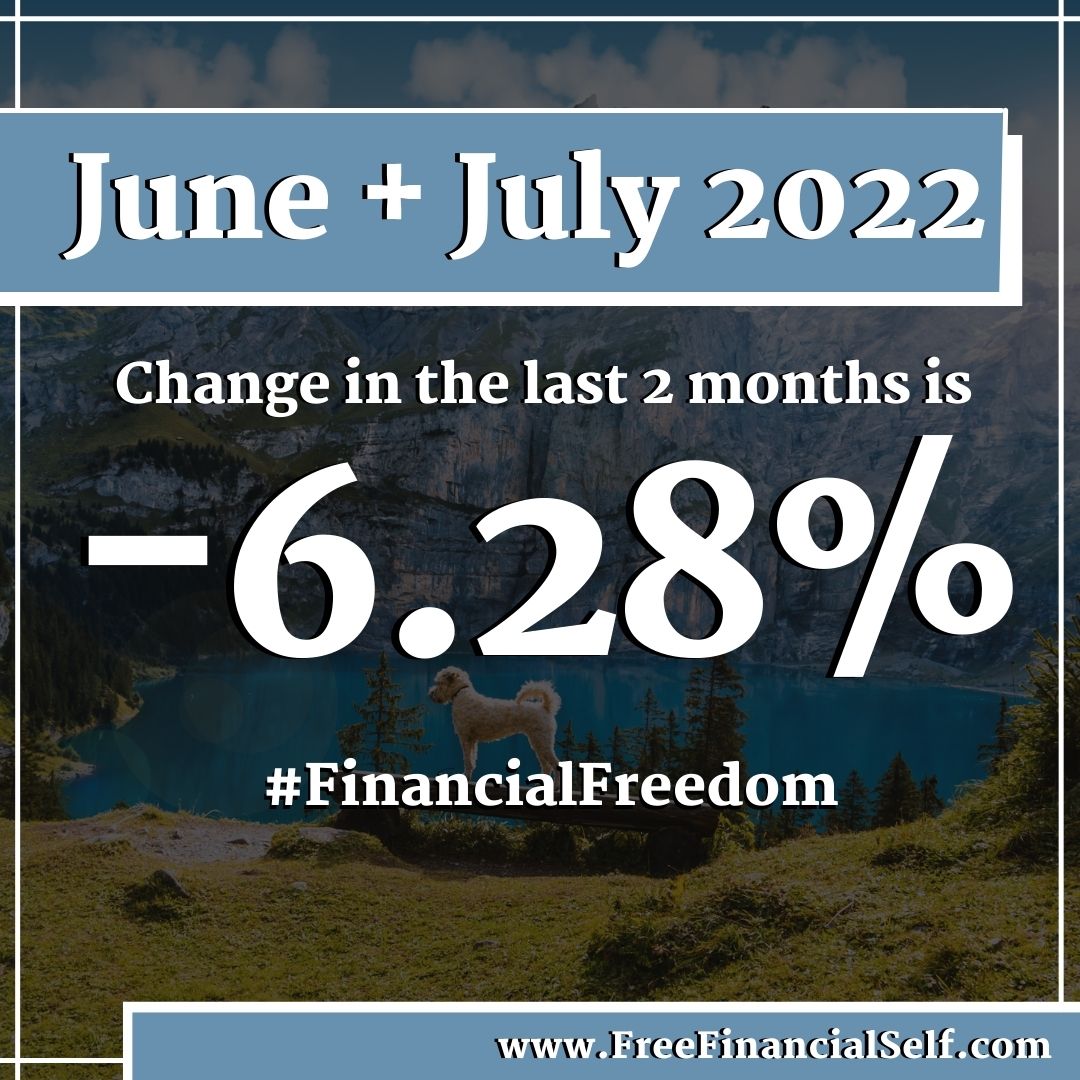 Here is my monthly report of our personal net worth progress for June and July 2022 and other financial updates.
If you'd also like to see how much you are worth the way I do, I created this tool, especially for my readers. You can get it here.
Also, if you'd like to read the previous report to get the flow of things, you can check it here – May 2022 personal net worth update. Here are all the previous reports.
If you don't know what the net worth definition is, check it here.
Networth
Our net worth in the past two months changed in -6.28%
It's been a downfall two months for us. It's not easy seeing this, but I'm confident long term it's going to be ok, though it's always seeming like the end of the world. It's not!
And you know what's more? This brings more opportunities buying assets at a better price.
So, our portfolio kept declining, mainly because of two reasons:
The stock market downtrend

further drop in BTC and ETH rate.
Cryptocurrency
I returned my crypto collateral loan on NEXO. When the market dropped it was too much risky. So, decided to cut loses there. In fact I think we are at a record low of our loans. This means that I have more money in my credit line if I need it. Though now the rates are higher.
Digital Assets
I sold my smaller website in July at a loss, unfortunately. Over the year that I had it, I found out that it was just too small for me to have enough interest in. As I analyze more and more websites and SAAS businesses, I find out that my criteria for a website is making more than~ 800 USD a month. This brings in some cash flow you can re-invest in the website and not taking money out of pocket. It also means you have (most of the time) decent traffic to test things on your website.
Here is the listing: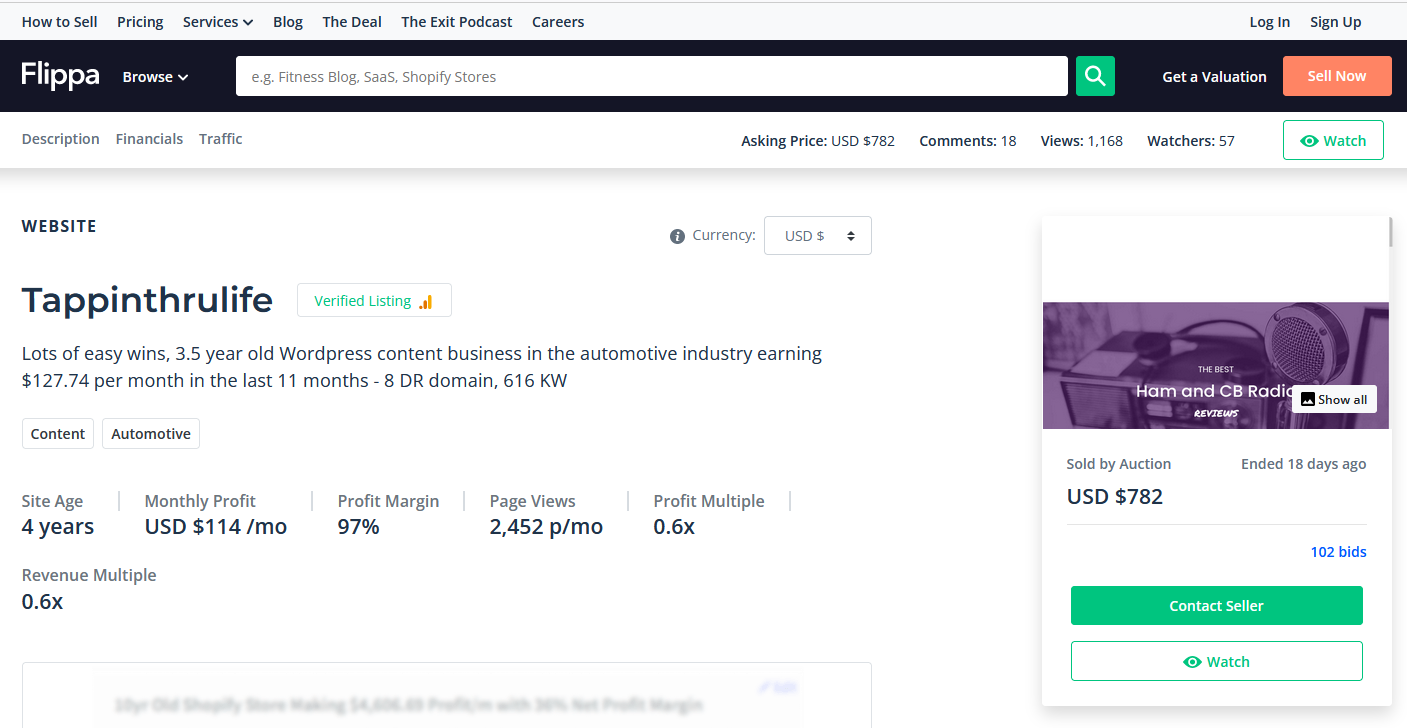 Overall I lost on my smaller website by about 50%. I bought it for around 4000 USD.
I'm still on the lookout for 1-2 other websites/SAAS. Here is what I've been analyzing recently:

I look at 3-4 websites/SAAS businesses EVERY week. Really hard to find the right one for me.

This week i'm looking at:
1. Tiny home leads website
2. team scheduling SAAS
3. Arduino library SAAS for schools

let's say it's been interesting!

— Shlomo Freund (@FreundShlomo) July 26, 2022
Stock Portfolio
One more decision I made is simplifying my value stocks portfolio. I was following a few investors online, however, it became too cumbersome in the last 2 years. I ended up losing money because of that. So, time to simplify and I prefer that over the chance of making some extra % on my value investments.
Update: The process is now complete. Investments simplified!
Podcast
Last month, I was also a guest in Are We Home Yet Podcast with Jalila Clarke speaking on Ep32: The Jewish community helped Shlomo give his Beijing House a feeling of home. We spoke about the experiences I had while I was living in China. Visit the link or listen to the podcast down below:

Public Speaking
I spoke at Bansko Nomad Fest at the end of June. Engagement was great and made lots of new friends and contacts.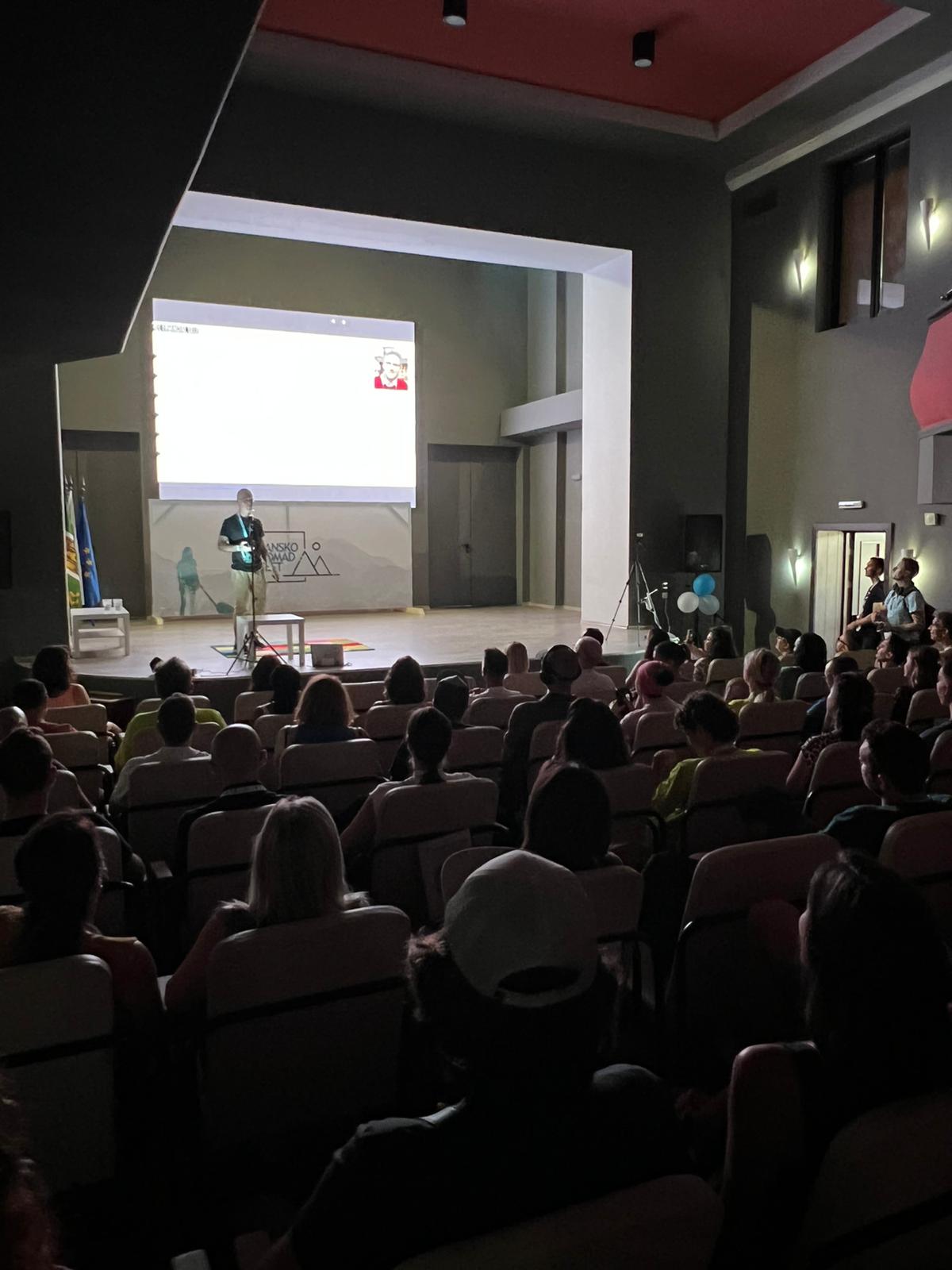 I met Sergio Sala, he spoke on stage right before me AND we got to play 'King of New York's on a board game night. Was great to find out he put me on his video about Bansko. Thank you, Sergio, Awesome meeting you!
Here is a quick video of my talk and Bansko Nomad Fest.
That's it for this month.