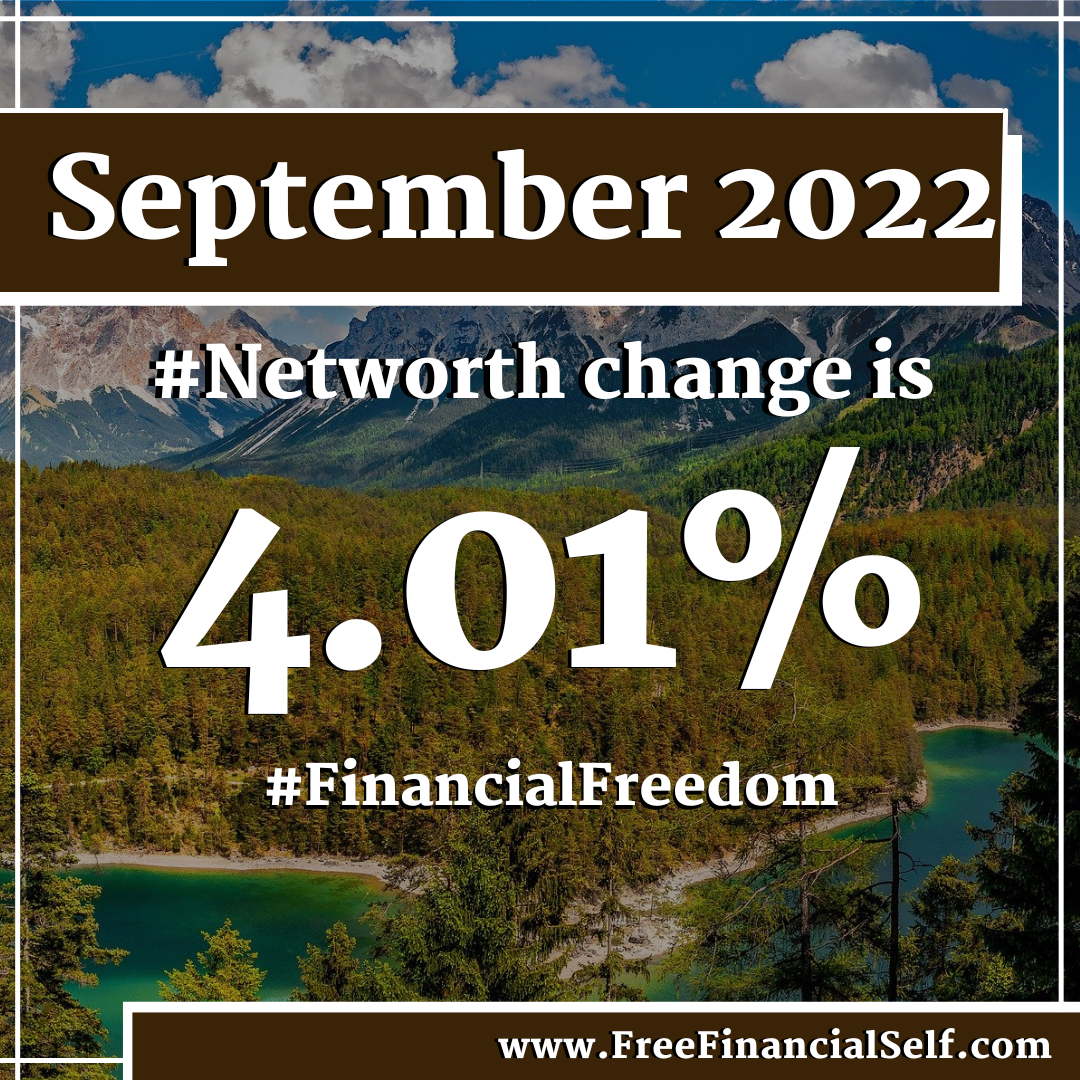 I'm very proud to launch my first program along with Andrae Smith from Work Wanderers: The $5k Fast Track for Digital Nomads .
We want to help more digital nomads live a fulfilling lifestyle with a successful business and superb finances. This 6 week program does exactly this. Join here

Here is an image from the masterclass we did before the launch:
Here is my monthly report of our personal net worth progress for September 2022 and other financial updates.
If you'd also like to see how much you are worth the way I do, I created this tool, especially for my readers. You can get it here.
Also, if you'd like to read the previous report to get the flow of things, you can check it here – August 2022 personal net worth update. Here are all the previous reports.
If you don't know what the net worth definition is, check it here.
Networth
Our net worth change in September was 4.01%
As the whole market going down so was our stock portfolio investments. It wasn't different in September as well.
However, what made a different was that my wife got fired and got her severance payments. So, not such a great reason for this upside. But of course, it's nice getting that payment until she find a new job.
So, if you are looking for an operation manager , please get in touch. She is looking for 100% remote role.
2 weeks ago I bought a new website which is very exciting. It has good traffic of about 30K a month and I bought it at the low $x000 range. I see many good opportunities on that one, to grow and monetize it.
So, overall I'm holding two websites now. Both with around the same amount of traffic, one is monetized and making 1500/month . The new one is hardly monetized.
Anyway, if you have an abandoned website with traffic you'd like to sell please reach out.
Public Speaking
I spoke last month at the Digital Nomad expo. which was a great chat with Erkan Munishi and John Lee.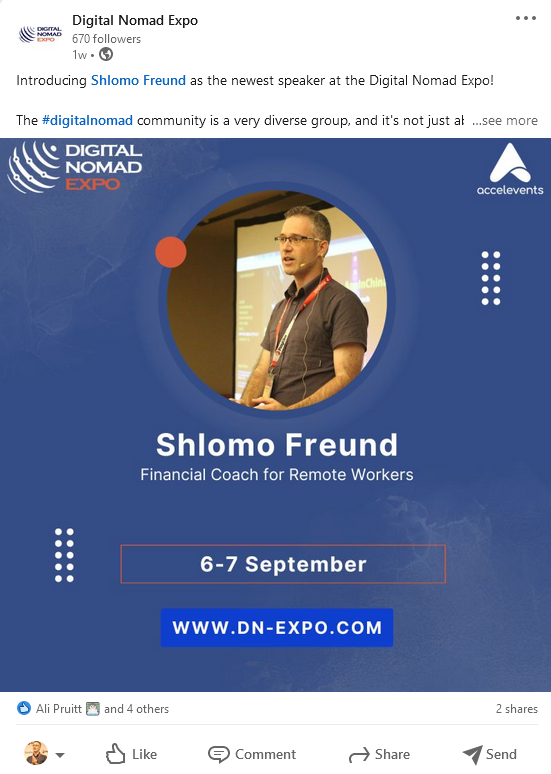 I'm about to get the recording and will add it on the next update. 

I also spoke at Israel's tech job fair, however, same situation with them. Late release of videos, checking their channel now, they still have not uploaded the talks. 
Bringing the community together
After coming from Bansko Nomad Fest, I started to get messages from Intros Club [link]. They have a paltfrom for introductions. And it works! I met wonderful people, some I already spoke at the conference , some new. But we all have similar interests, as we were at the conference together. It's just makes sense.
So, I'm building the same thing for Free Financial Self community on Intros Club.
Here is how it works:
Fill out this matchmaking form and indicate your frequency of intros (weekly, biweekly, or monthly).

2. Opt-in at the beginning of the week.

3. Receive personalized introductions in your inbox and opt-out anytime.

Sign up using the invite link here!
The Free Financials – Financial coaching group
On The Free Financials Coaching group this week we spoke about:
new strategies I used on my niche website

analyzing new niche website deal in market.
The Free Financials is a monthly coaching group. Where I coach you to reach 1% increase in your net worth every month, along with sharing my stats and strategies, all open and recorded.
You can join here on a monthly basis and cancel any time or get my online course "How to achieve the perfect life-finance balance for remote workers" and get a discounted 1st month to The Free Financials coaching group as a bundle.
That's it for this month.