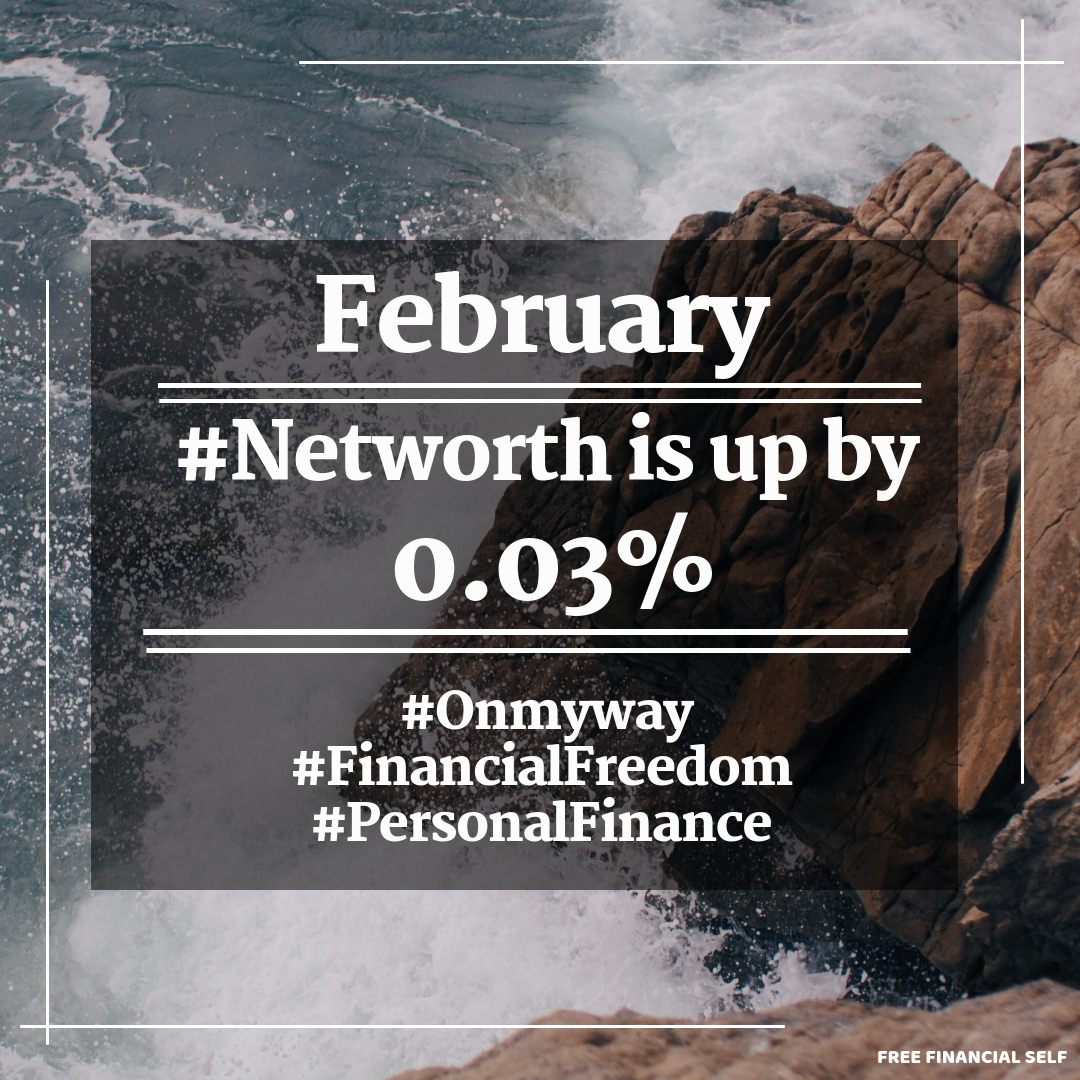 Here is my monthly post of our personal net worth progress.
I'm sharing this to show how important it is to take your net worth and seeing the progress. You can also learn about what works and what you should change in your finances.
If you don't know what the net worth definition is, check it here.
So, here is my analysis for the month. 
This month was a challenging one. I knew the numbers won't be as good as other months, but to be frank I expected it to be worse. But eventually, we ended up (almost) breaking even. 
We had LOTS of expenses this month. Particularly two expenses which were the largest, flight tickets to the US (arrived yesterday) and a course that I decided to enroll which was quite expensive (I'm going to keep paying on it for the next 5 months). 
We are now in the US for a month for a family wedding. So we are turning this trip to a workation as well. Not worth flying only for a few days. We get to visit lots of friends here and travel a bit. Also, because it's a long trip we managed to rent our place and cover more of our travel expenses (I'll have a separate post about our trip finances later on). 

Let's dive into the details of our personal net worth.
OUR PERSONAL NET WORTH ANALYSIS
1. I mentioned the large expenses we had this month, but still, we ended up on the positive side. Part of that was because we got a dividend from one of our real estate investments. the other thing is a payment we got when renting out our yurt for the month we will be away. Both of these don't cover all our travel expenses but a large sum of it.

2. Our stock portfolio had a slight drop but our real estate worth went up because of currency exchange rate. The currency exchange rate has no real significance here as it will only matter on the day we will cash out those investments. But still the better the exchange rate the better margin we have. Let's hope it keeps going on the right direction.

3. During the month Bitcoin had a large drop but then it almost went back up to the same rate as last month. So, overall there was an insignificant change. Just like with the exchange rate of our real estate investment. It will matter only on the day we will decide to cash out.
4. I see a consistent growth on the amount of our checking account in the bank. This means that regardless of the investments we have we keep cashflow positive consistently. This money will go into more investment and savings in the future or paying back some of our loans (see below). That was a real 'Aha' moment.
Remember I told you about the bank loan we had to change? So, I spoke with the bank. This is what's going to happen. If we will pay 20% of the bridge loan, then the rest of 80% can remain on a bridge loan for the next year. If will keep our cash flow positive. Regarding the interest rate, it should be around what we pay right now, but the bank couldn't guarantee the rate as it's too early to apply. I'm going to take care of this once we are back from our US trip at the end of March or early April.
I'm still thinking of switching to a different bank, but it really depends on the offers our bank will give us. It's still a real mess moving to another bank in Israel unfortunately.

Here is what you should take from here.

Track your net worth on a monthly basis. Only by that, you can get insights such as 4 above. It gives you more confidence in what you do already and helps you plan ahead.
NOW OVER TO YOU
Do you track your net worth? What insights did you get recently?